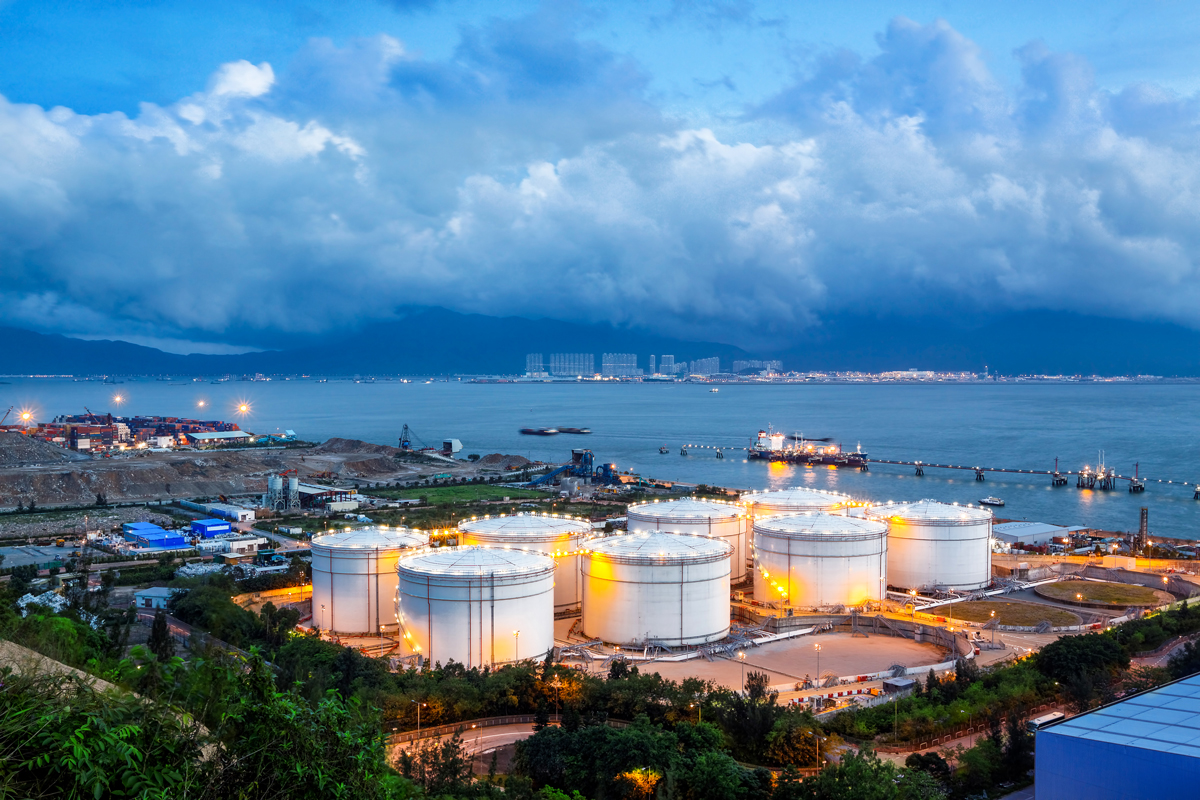 Texas GulfLink is developing a crude export terminal approximately 32 miles off the Texas Gulf Coast that will have the ability to fully load crude carrying vessels called VLCCs (Very Large Crude Carriers) to export oil to the international market.
With the lifting of the crude oil export ban in December 2015 by Congress, the United States has rapidly increased the pace of domestically produced crude oil. Conservative forecast estimates by RBN project approximately 6 million barrels of United States produced crude above current United States refining and export capacity by 2024. Without a project like Texas GulfLink to export that oversupply, domestic companies could be forced to shut-in production, costing thousands of jobs and support services in West Texas and the central United States. By reducing capacity constraints in Gulf Coast ports and creating an economic oil export outlet, Texas GulfLink will allow U.S oil producers to continue to develop and increase U.S. oil production without potential production curtailments due to lack of export capacity.
Texas GulfLink, LLC will construct a deepwater oil port near Freeport, Texas capable of loading deep draft crude carrying vessels. The deepwater port will deliver crude oil via an onshore crude pipeline from the Houston market into above ground crude oil storage tanks, located in a storage facility near Jones Creek in Brazoria County, Texas. The oil will be transported to one of two floating Single Point Mooring (SPM) buoys in the Gulf of Mexico, approximately 32 nautical miles offshore, via a 42-inch pipeline.
The SPM buoys will allow VLCCs to moor and receive up to 2 million barrels of crude at a rate of 1.2 million barrels of crude per day. A manned offshore platform, equipped with round-the-clock port monitoring, custody transfer metering, and surge relief will provide assurance that shippers' commercial risks are mitigated, and the port is protected from security threats while minimizing environmental degradation.
The Texas GulfLink terminal enhances the nation's crude export infrastructure. With growth in production continuing at such a rapid and historic pace that far outpaces expansion in domestic demand, the ability to export will become increasingly important to the ongoing US energy resources development.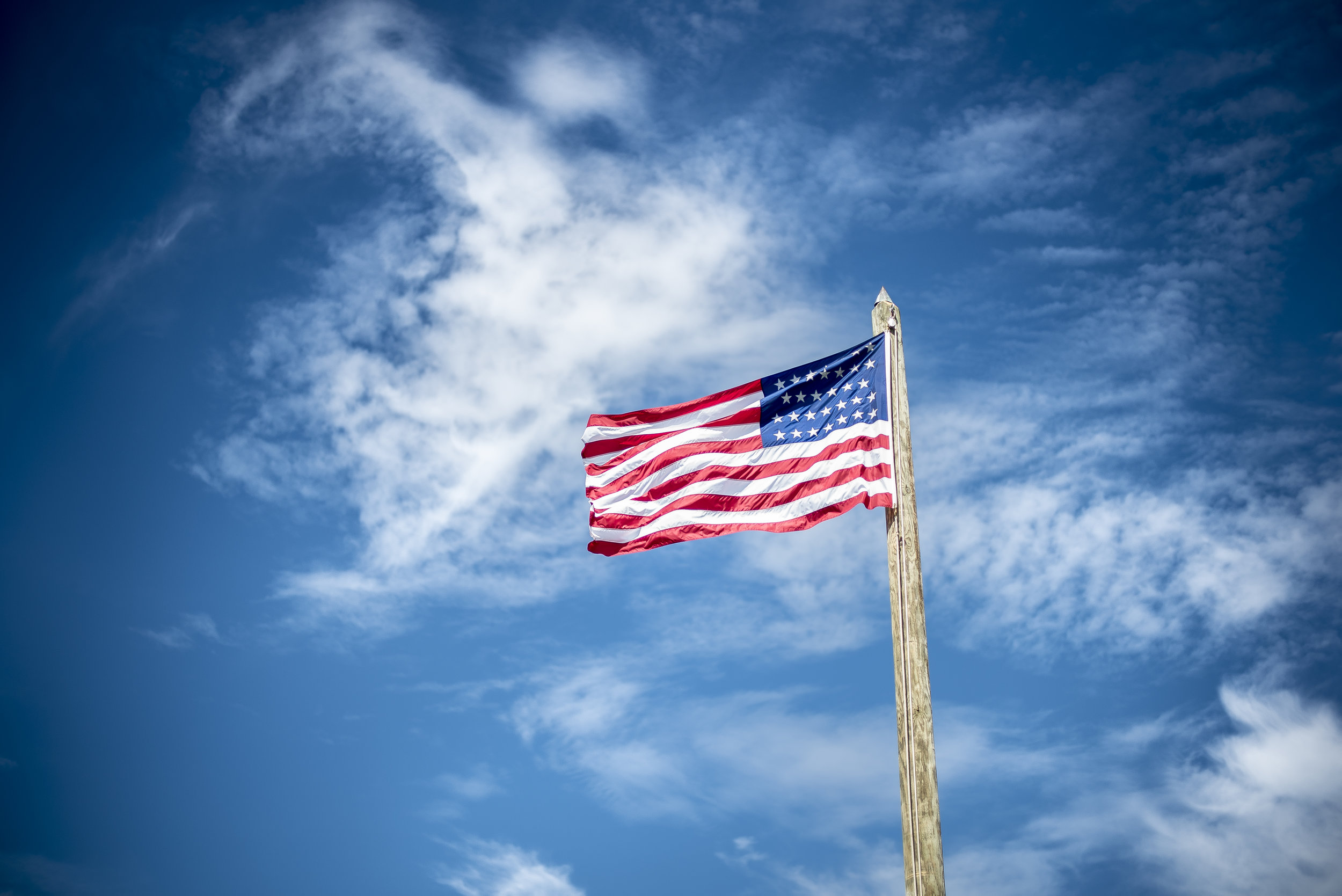 At the Texas GulfLink project, we are independently transporting America's resources. Our goal? Creating more jobs, employing local teams, all supporting Texas communities. We're consolidating infrastructure that's already in place to make the process safer and more stable.
The Texas GulfLink project team has more than 200 years combined specific midstream and offshore oil experience. From commercial development to engineering and operations, these industry professionals have been directly involved in designing, managing, and leading organizations that can store large volumes of crude oil in above ground storage facilities with pipeline connectivity to load VLCCs at an offshore deepwater port complex. Coupled with the financial backing of a private equity fund dedicated to investing in the energy midstream space, who also have extensive operating and management experience, the team is uniquely positioned to take this project from conceptual design, through permitting, and construction to commissioning.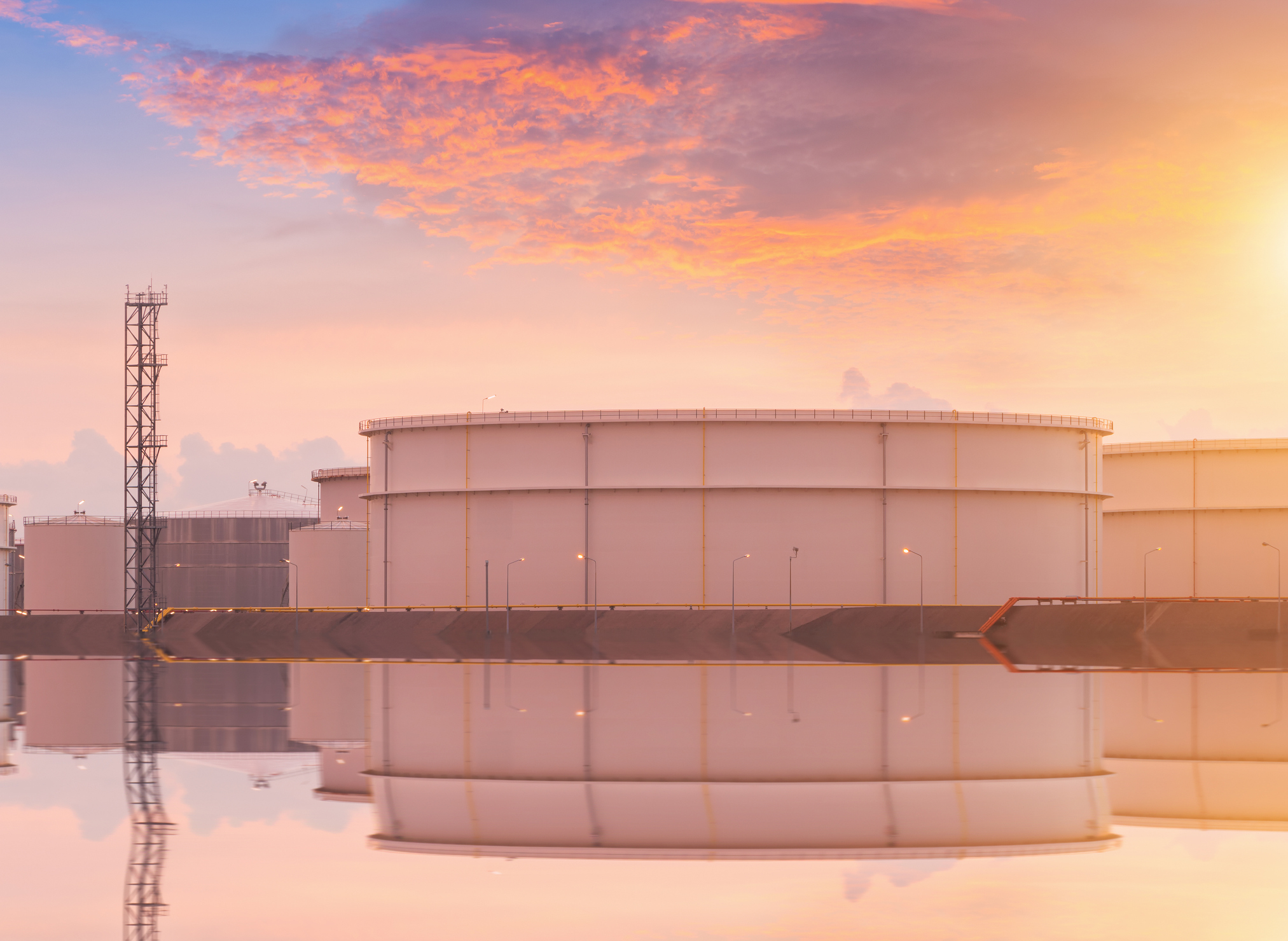 Frequently Asked Questions
Questions, Answers, and Addressing Concerns about Texas GulfLink
Is the Texas GulfLink project safe?
Yes. Safety is our number one priority. If it's not safe, we won't do it. The entire Texas GulfLink project was developed, constructed, and will be monitored 24/7/365 by qualified, vetted engineers equipped with state-of-the-art control technology to uphold the highest standard of health, safety, and environmental concern.
Texas GulfLink commissioned numerous independent and third-party scientific, empirical studies for its license application to the Maritime Administration (MARAD) and United States Coast Guard (USCG) which included everything from soil tests to environmental impact studies.
Every organization that conducted a study for Texas GulfLink was completely independent from Texas GulfLink, and their findings have been submitted and presented to the many federal agencies Texas GulfLink was required to obtain approval.
How do we know the pipeline will be safely built?
According to every test and study conducted by the U.S. Department of Transportation, pipelines continue to be our safest, most efficient method of transporting natural resources. There are over 2 million miles of active pipelines across the United States, all carefully regulated by state and federal safety standards to provide critical infrastructure for energy development.
The Texas GulfLink project is committed to the highest standard of safety for the community, its workers, and the surrounding environment during construction and operation of the pipeline. Our construction personnel and engineers are vetted, qualified American citizens who utilize the very latest industry and regulatory standards on the books, along with state-of-the-art technology that helps create a robust, safe, efficient, and clean operation.
What are the main benefits of this development?
Jobs. This project equals thousands of local and regional jobs, and millions in new revenue from global markets. Why? The Texas GulfLink deepwater port will allow United States producers and shippers an outlet to sell oil and allow producers and shippers in the United States to sell crude oil on the international market. This will translate to national growth in terms of GDP.
As with any new development of this scale, new industries will develop around the support of the Texas GulfLink deepwater port that are not directly involved in the transportation of oil and gas to VLCCs such as: construction efforts, hotels and hospitality ventures, transportation and logistics, food and beverage establishments, and general consumer goods and services.
Is the Texas GulfLink exploring for or drilling for oil?
No. Texas GulfLink will not explore for or drill for any natural resource. The project establishes only the infrastructure needed to deliver crude oil from onshore to cargo ships that will carry it to the international market.
The Texas GulfLink deepwater port will deliver crude oil via an onshore crude pipeline from Webster, Texas and above ground crude oil storage tanks to Very Large Crude Carriers (VLCCs) and other crude carrier vessels that will then ship the products to foreign markets.
How does this project impact the wetlands?
Texas GulfLink is very mindful and sensitive to the project's impact to local wildlife. Texas GulfLink completed extensive environmental and wildlife impact analysis. The project's construction and installation methodology and techniques will mitigate any impact to wildlife and wetlands as identified by those extensive evaluations.
How will this project be funded?
The project will be funded by large American investors. Texas GulfLink is an infrastructure development firm. Texas GulfLink will construct a safe, economical solution to provide oil producers an option to export their barrels to international buyers.
How do I contact Texas GulfLink?
8333 Douglas Avenue Suite 400 Dallas, Texas 75225
Who will Texas GulfLink employ?
Texas GulfLink hires only the most qualified, vetted engineers in the industry who are American citizens. We believe in the American workforce and will never seek out foreign contractors or companies to do a job that is vital for the national security of the United States.
Texas GulfLink is committed to using the proven ingenuity and experience of American workers, only the latest and best technologies to support them, and has installed redundant safety measures that exceed federal requirements to ensure the least impact to the environment and local communities along the route.
Texas GulfLink will continuously monitor the pipeline and storage tanks with state-of-the-art leak detection technology comprised of mass balance software and real-time data from the SCADA system.

Full-time control room operations personnel will monitor and control the pipeline around the clock, 24/7/365.

The above ground storage tanks will be equipped with state of the art fire suppression systems, and the facility will house fire fighting equipment.

Additional pipeline safety mechanisms will be installed along sensitive areas, including under public roads, waterways, and railroad crossings.

Pipeline valves will be fitted with remote-controlled motorized actuator valves that can be remotely closed to isolate pipeline segments as needed within minutes.

Professional engineers, staff, and other onsite operations personnel have gone through rigorous health, safety, and environmental training with regular drills and other simulations to mitigate all possible risks.

Continuous inspection, maintenance, and repairs will occur in accordance with industry standards and federal regulation to ensure the highest quality of operations.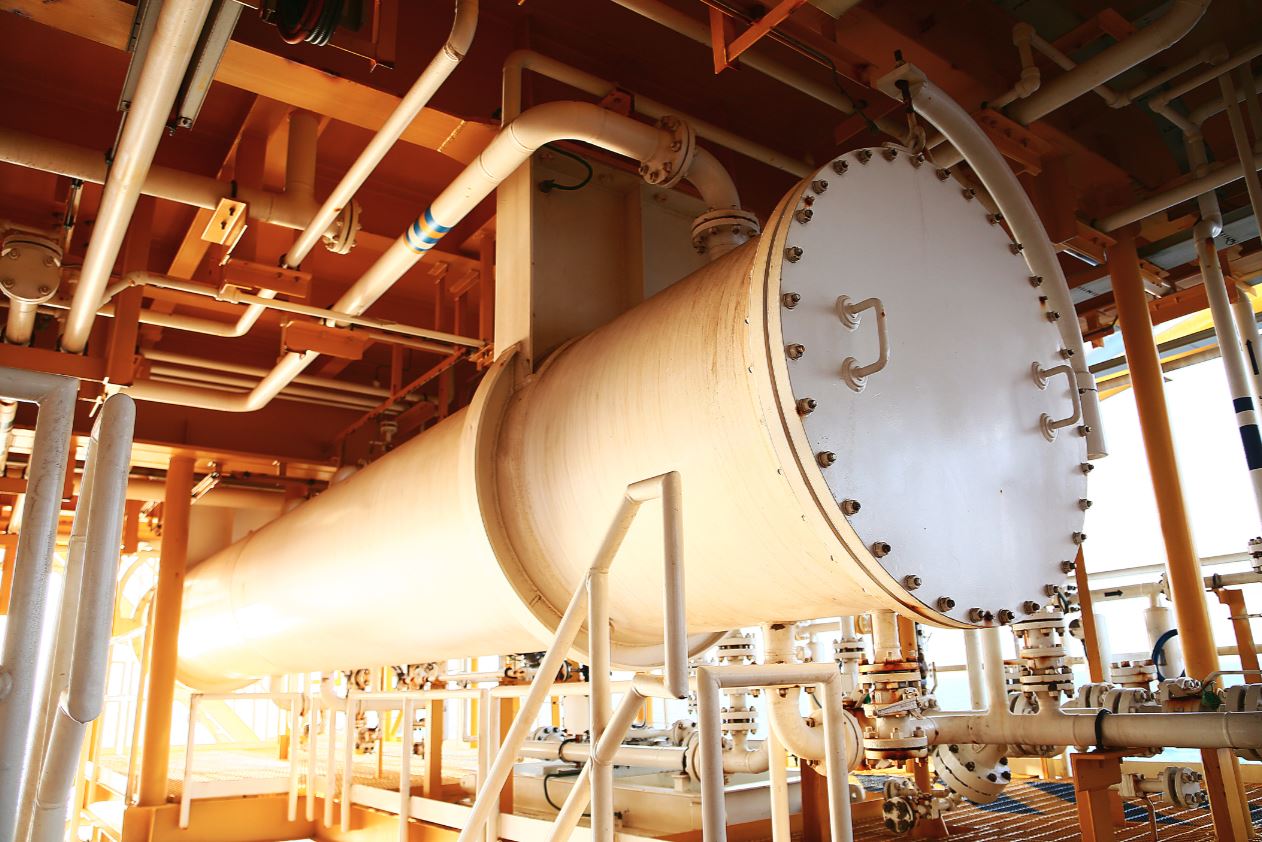 Onshore Storage Components
A newly-installed 36" diameter pipeline will connect the Webster, Texas terminal to the Texas GulfLink tank facility located in the village of Jones Creek in Brazoria County, Texas.
The incoming pipeline will achieve a maximum flow rate of 65,000 bph (1.5 million bpd).

The proposed onshore terminal will have eight (8) storage tanks and can be expanded to thirteen (13) tanks, each built with reinforced walls and corrosion-resistant material.

Eight (8) tanks will have a total shell capacity of 755,379 bbls per tank.
An operations control center will monitor every area along the supply chain.
A 24/7/365 operation control center will contain two (2) manned desks and a video surveillance system.

The control room is equipped with microwave communication between the control center and offshore platform, all backed up by satellite systems.

A SCADA system will operate the entire receipt and loading system, equipped with pipeline surveillance and rupture detection capability.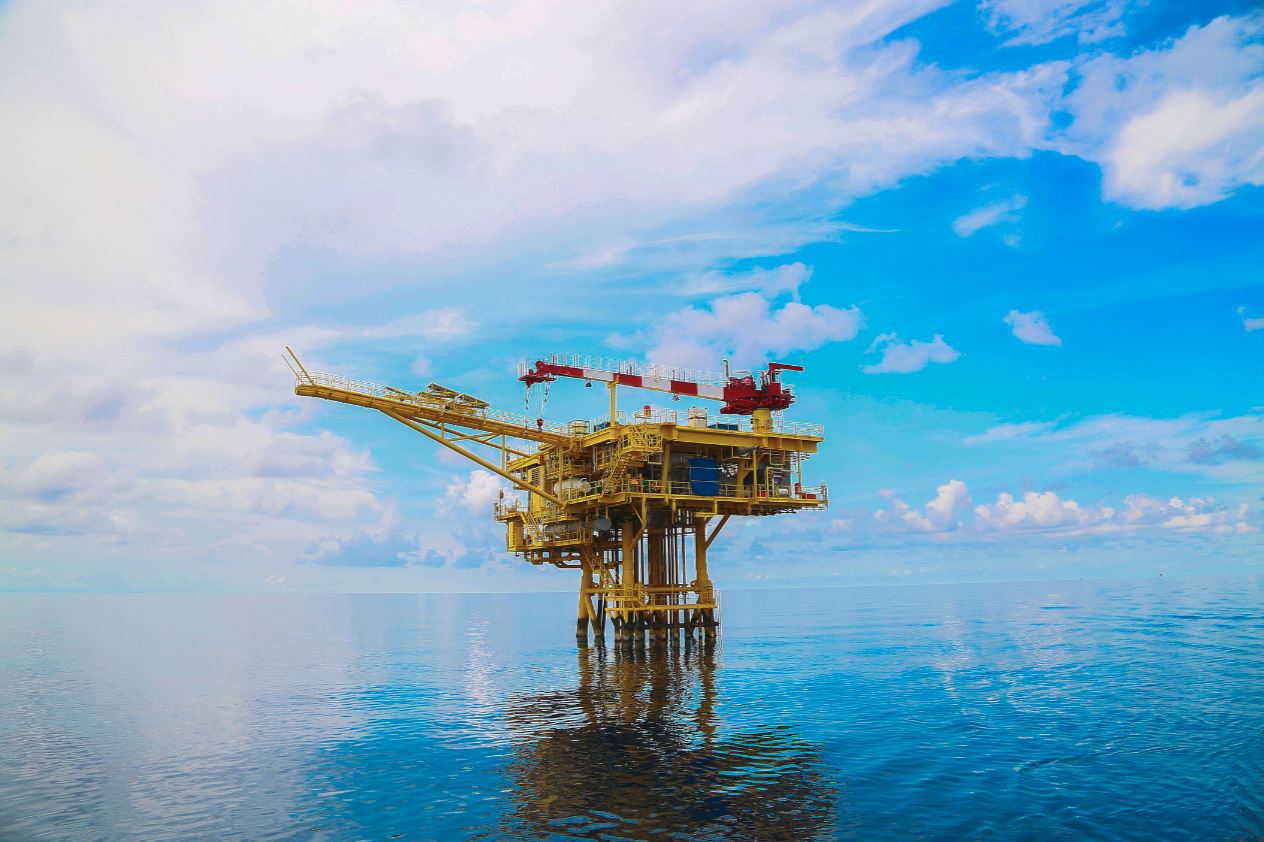 Deepwater Port and Offshore Components
One (1) 42-inch outside diameter, 32 nautical mile long crude oil pipeline will be constructed from the Jones Creek Terminal (onshore) in Brazoria County, Texas, to a fixed platform for crude oil delivery.
The pipeline will be buried a minimum of 3 ft. below the mud line and a minimum of 10 ft. below the mud line in shipping fairways.

28 miles of pipe will connect Texas GulfLink storage with third-party infrastructure upstream.

The offshore portion of the pipeline will be coated in concrete to provide negative buoyancy and additional rupture protection.
Two (2) SPM buoys with dual floating hose strings will support the offshore infrastructure.
Loading rates up to 85,000 bbls per hour (approx. 24 hours for a VLCC).

The designed dedicated capacity is estimated at 1.2MM bpd over a span of one (1) year.

Dedicated support vessels are available to assist in all offshore operations.
The marine terminal will be manned by experienced personnel 24/7/365.
The marine terminal will include custody transfer with an automatic sampling system.

The marine terminal is equipped with surge relief and emergency response systems.

The platform is self-contained with its own generators for electrical power.
Brazoria County is expected to see economic expansion over the next several years. The Perryman Group's baseline forecast indicates growth in real gross product at a 3.76% yearly pace, while employment increases at a 1.88% annual rate. The county's population is forecast to expand at a 1.56% rate, resulting in a gain of more than 29,500 persons over the period.
Construction Effects
As noted, construction of the Texas GulfLink facilities includes the deepwater terminal facilities, surface tanks, and related pipelines. The Perryman Group estimates that construction of the Texas GulfLink Terminal and related facilities will generate gains in US business activity including nearly $1.1 billion in gross product and 11,825 job-years of employment when multiplier effects are considered.
For Texas, gross product is likely to rise by almost $844.4 million, with 9,302 job-years of employment. The gains in the Houston-The Woodlands-Sugar Land MSA are estimated to be $751.8 million in gross product and 8,268 job-years of employment. The benefits to Brazoria County will likely include $494.1 million in gross product and 5,754 job-years of employment.
The Freeport area is likely to see an increase in gross product of $320.9 million and 3,788 job-years of employment. (The results for each geographic area are included in the subsequently larger areas analyzed.) Additional details are described in the table below.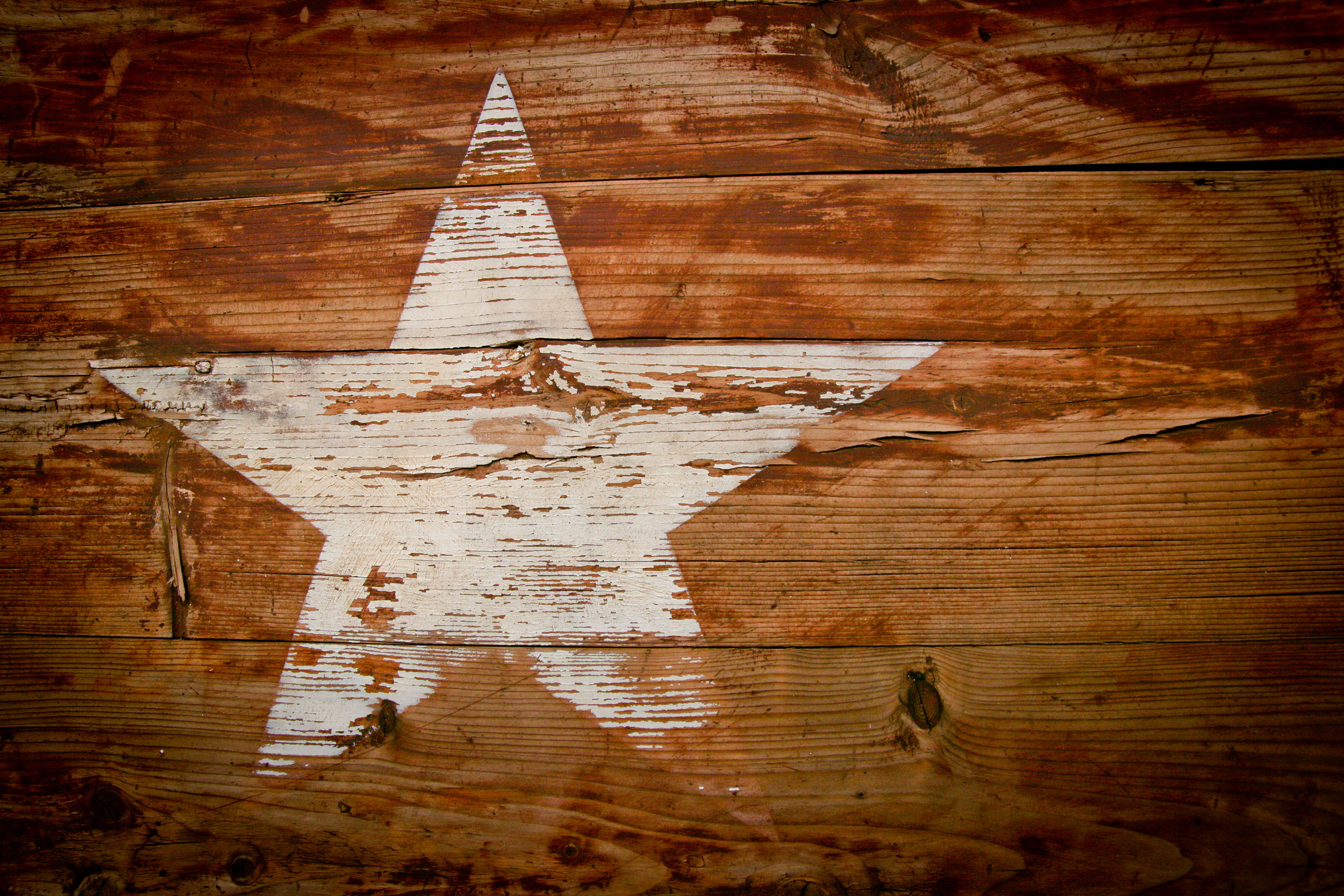 Jeff Ballard | President & CEO
Jeff founded Sentinel Midstream and has over 12 years of experience in the midstream sector. He has led the development and execution of crude oil infrastructure projects in various basins across the United States. Prior to founding Sentinel Midstream, Jeff served as the commercial lead at various industry leading midstream companies.
Brad Ramsey | Chief Operating Officer
Brad Ramsey has over 25 years of engineering, construction and operations experience in the midstream and downstream energy sectors with Koch, Valero and NuStar Energy. As VP of Engineering for NuStar, Brad oversaw numerous operations in six countries constructing over 16 MMbbls of storage, unit train facilities, docks, pipelines and installation and operation of a new SPM deep water facility in St. Eustatius, Netherlands.
Blair Mathews | Chief Financial Officer
Blair has more than 12 years of financial and transactional experience in the upstream and midstream sectors. In his previous role, he led the acquisition and divestiture efforts of upstream and midstream assets across multiple areas in the United States.
Keith W. Pollock | Director of Engineering
Keith Pollock has over 15 years of engineering, construction and project management experience including both onshore and offshore midstream projects along the U.S. Gulf Coast, in the Gulf of Mexico and abroad. As a Project Manager at Chevron Pipeline, Keith managed all major capital pipeline and off-plot facility projects for support of the Chevron-Phillips Chemical USGC Expansion project in Baytown, TX and Sweeny, TX.
Tyler Abadie, P.E.: Engineering and Regulatory Compliance
Tyler served as engineering and operations lead for Harvest-Marks Pipeline, a private equity joint venture in Southeast Louisiana. Tyler worked directly for ownership and managed day-to-day operations, capital projects, new producer connections, SCADA monitoring, DOT compliance
Phillip A. Plaisance: Operations, Oil Movements and Emergency Response
Prior to joining the team, Phillip served as Manager of Oil Movements at LOOP for 19 years, managing the scheduling department and the operations control center handling over 1.3 MMbbls/d.
Chuck Arnondin: Senior Project Manager and Engineer
Chuck has over 37 years of experience in the oil and gas industry as engineer, project manager and manager of engineering with 24 years at LOOP. He has extensive experience with projects related to the design construction of storage tanks, pipelines, meter stations and salt dome storage cavern facilities.
Kyle Lawson | Finance, Commercial Development and Risk Management
Before joining the team, Kyle served in various roles at LOOP for a total of 10 years including business development, operations, accounting and financial reporting.
Capt. Dan Harris (Mooring Master) | Director of Marine Operations
Captain Harris has a total of 36 years experience with 18 years as Mooring Master at LOOP servicing VLCC where he has over 2000 moorings and experience with half a dozen loading operations.
Capt. Ed Stanton (Ret. USCG) | Environmental and Regulatory Compliance
Captain Edwin Stanton is retired United States Coast Guard where he was responsible for the management of port safety and security for LOOP as the Commander Sector New Orleans, Louisiana. He was also responsible for the development and implementation of oil, hazardous materials and emergency management response policy.
TERMS OF USE
Last modified: 6/17/2019


Acceptance of Terms of Use
These terms are entered into by and between you and Sentinel Midstream ("SM" or "we"). The following terms and conditions, together with any documents that they expressly incorporate by reference (collectively, "Terms of Use") govern your access to and use of www.texasgulflink.com (the "Website"). Please read the Terms of Use carefully before you start to use the Website. By using the Website, you accept and agree to be bound and abide by these Terms of Use and our Privacy Policy, incorporated herein by reference. If you do not want to agree to these Terms of Use or the Privacy Policy, then you must not access or use the Website.
We may revise and update these Terms of Use as needed in our sole discretion. All changes are effective immediately when we post them, and apply to all access to and use of the Website thereafter. Your continued use of the Website following the posting of revised Terms of Use means that you accept and agree to the changes. You are expected to check this page from time to time so you are aware of any changes, as they are binding on you.